Professional Ceramic Coating Installers in Gilbert
Protect your car from the crazy Gilbert weather
What is a Ceramic Coating?
A Ceramic Coating is a form of protection that bonds to the different surfaces of your vehicle. Coatings can be applied to Paint, Glass, Wheels, and  black plastic trim.
Ceramic Coatings have been around in the detailing world the last 10+ years.
Unlike wax, Ceramic Coatings offer a much stronger and longer form of protection that can last a few YEARS vs wax only lasting a few months.
You can think of a Ceramic Coating as the sacrificial layer of your vehicle protecting it from all the elements.  
Ceramic Coating Benefits
1. Can reduce light scratches and prevents rust spots 
2. Makes your vehicle very easy to clean and maintain
3. Protection from chemical staining and etching
4. High gloss shine so your vehicle will look newer longer 
5. Protection from the harsh gilbert sun, rain, dust, road grime, ect
6. You'll never need to wax your car again
7. Self cleaning properties
Ceramic Coating Myths
Ceramic Coatings will not prevent your vehicle from getting rock chips or fix preexisting rock chips. The only way to prevent rock chips is to get PPF (paint protection film) applied to the front-end of your vehicle. 
 Your new coating will not make your vehicle scratch proof. Although Ceramic Coatings are scratch resistant, your paint can still get scratched if not careful. We recommend avoiding the drive through car wash and joining our maintenance program. 
Ceramic Coatings do offer "self cleaning properties" but to ensure your coating lasts its full lifespan, it will need to be properly cleaned and maintained. Luckily, we offer a Maintenance program! By joining our maintenance program we can guarantee your coating to last its full lifetime.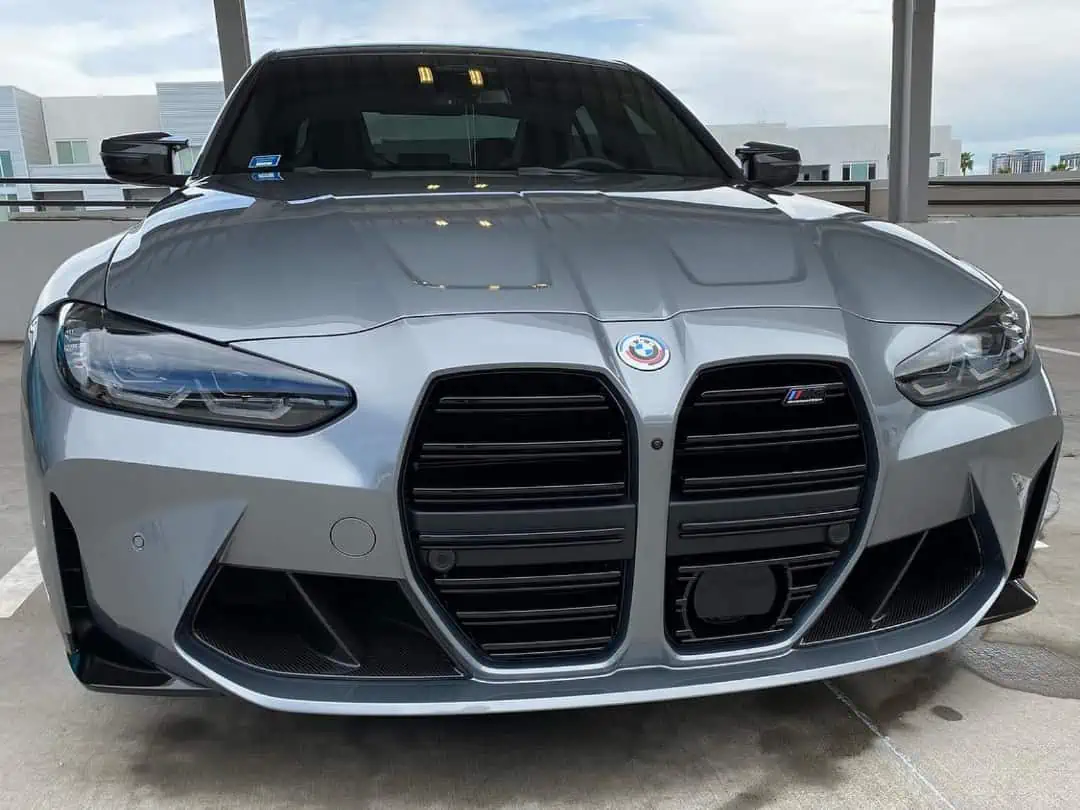 3 Year Ceramic Coating
Starting Prices:
(price may vary depending on vehicle size and how much paint correction is required)
Wheels, Tires, Wheel wells are deep cleaned
We don't just clean the face of the wheel, we also clean the inner barrel and the wheel wells!
Prep Wash
All exterior surfaces are cleaned, decontaminated, and prepped for the ceramic coating.
Clay Bar Painted Surfaces and Windows
The clay bar treatment helps remove embedded contaminants from the paint and glass, leaving behind a smooth surface for the coating to bond to.
Paint Correction
The paint correction is the process of removing swirl marks, and scratches making your paint look like a mirror.
Ceramic Coating Application
Now we apply the ceramic coating to the paint, and if applicable, the Galss, plastics, and Wheels.
Exterior Glass is Cleaned
All exterior windows and mirrors are cleaned streak free. 
Tires and Plastics are Dressed
We dress all the exterior plastic and tires. Not only does this give your vehicle that fresh detailed look. It also helps protect from fading in brutal Gilbert sun.
5 Year  Ceramic Coating
Starting Prices:
(price may vary depending on vehicle size and how much paint correction is required)
What's the difference between the 3 and 5 year coating? The only difference is the price and how many layers of coating the paint will receive. The more layers, the longer it will last. All of the Prep work and paint correction process is the exact same. 
The ceramic coating process can take between 5 – 10 hours to complete and then the coating will need to cure/harden for the next 12 hours.
Ceramic Coating Add-ons
Glass Coating ($150): 2 year coating applied to all exterior windows. No need for windshield wipers in the rain, watch the water fly off your windshield as you drive!

Wheel Coating ($150) : Help keep your wheels protected from brake dust, while also making them easier to clean and maintain!

Plastic Coating ($150) : Prevent your plastic trim from prematurely fading from the harsh gilbert sun!
 Ceramic Coating FAQs
How long does this service take? It typically takes us about 6-8 hours depending on how big your vehicle is. Then after the coating is applied it will need to cure for about 12 hours.
Can a ceramic coating replace my clear coat? Paint that is fading or peeling will not be able to get ceramic coated. Ceramic coatings need a smooth shiny surface to bond to. The only fix for clear coat failure is a repaint.
Can I take my ceramic coated vehicle to the car wash? We recommend staying away from automatic car washes, especially the ones with spinning brushes. Luckily we offer a maintenance program and can care for your ceramic coating!  
Can this be done at my house? Yes, as long as we have access to your garage the entire ceramic coating process can be done at your home. The cities we service are, Gold Canyon, Apache Junction, Mesa, Gilbert, Chandler, San Tan Valley, Queen Creek, Scottsdale, Paradise Valley, Tempe.