Signature Auto

 

and

 

Car Detailing

 

Arizona
Detailing done the right way not the easy way
Are you looking forward to giving your four-wheel drive a polished and brand new look? While you can give your car an inside and outside cleaning as best as you could, hiring a professional and experienced detailer with the right techniques and high-quality products gives your ride the pampering it needs.
Is it expensive? Maybe the right question would be: Is it worth it? The answer is yes, and we are not saying it because we are in the business. Whatever kind of your vehicle is – from classic to luxury car, it will definitely have valuable benefits from detailing, in addition to cutting cost from too much car washing.
If you're around Arizona, call us now, and let's start making your four-wheel partner the cleanest car you've ever driven!
What is Wash and Wax?
Our wash and wax service is a good way to bring back the shine in your paint and add a protective layer to your clear coat. We recommend getting your car waxed every 3-4 months. Waxing your car will ensure your paint lasts the lifetime of your vehicle and protects the clear coat from the harsh Arizona elements. our wash and wax  Service Includes:
Thorough hand wash using spot free water.
Wheels/tires deep cleaned.
All painted surfaces get clay bar treatment.
Machine applied paste wax.
Tires and Plastics are dressed with a UV protectant.
Maintenance Program
weekly/ bi-weekly/ monthly/bi-monthly
Joining our Maintenance program ensures your vehicle is always clean and in perfect condition. We recommend getting a full detail or our wash and wax service done before joining our Maintenance program so your vehicle is in the best condition possible and has a protective layer of wax on it. Price varies depending on vehicle size.
We start with car washing and vacuuming, then give your car a deep cleaning using specialized tools and supplies, leaving no spot inside and outside. We make sure to inspect every corner, even if it means removing parts of your vehicle to make sure there is no crack, french fries, or any dirt hiding. Then, we will apply high-quality products to enhance its appearance and bring back its brand new condition, including getting rid of paint scratches. The products we use are also designed to provide protection from future dust or dirt. Finally, we will spray perfume for a long-lasting fresh fragrance!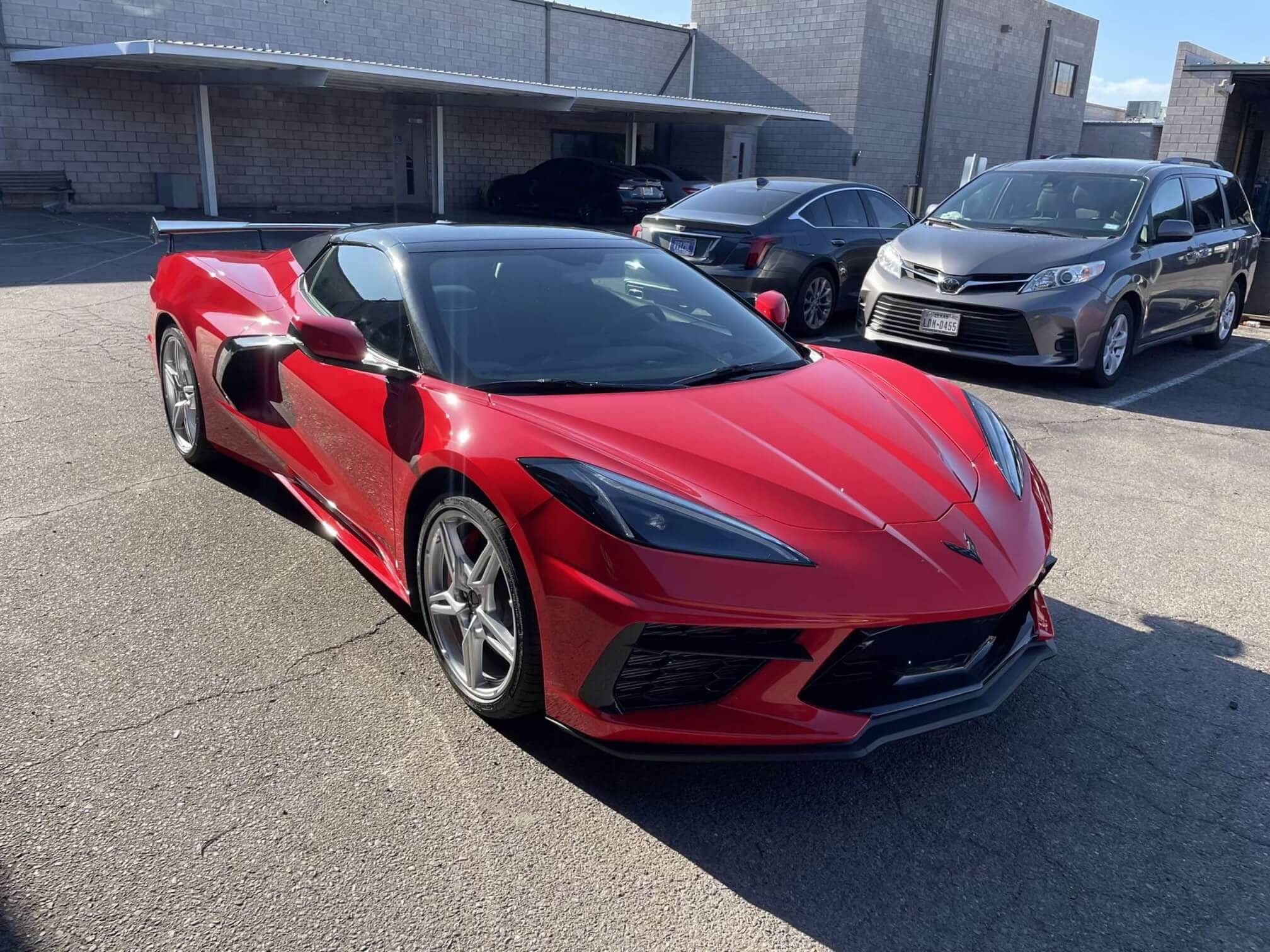 There's no other way to fix the scratches from your car than a car paint correction, which is the most detailed and time-consuming part of the car detailing process. These imperfections may come from automated car wash marring, swirl marks,  fine scratches, water spots, and etched bird droppings holograms caused by poor washing techniques.
One of our specializations is car paint correction. We only use state of the art machine polishers and a range of various polishers and graded pads. Typically, deep abrasions are removed on the first stage of the process, then lighter ones will be removed in the final stage using a finer polish. Sometimes, the naked eye doesn't see any blemishes but a fully corrected car can be seen when it is viewed from direct sunlight showing no marks and scratches.
Car Interior Cleaning
Another part of the car detailing process is interior cleaning. It is as detailed and thorough as the exterior cleaning. When you have your car washed or DIY, you may not see deep-seated dirt under your seats and carpets. Besides, professional detailers use specialized tools that you may not have. To give you a picture of how much we do, here are the usual steps in a car interior cleaning, as a part of auto detailing:
We don't forget the spare tire recess.
Door entries should be clean, too.
We make your mirrors and screen sparkling clean.
We don't only clean your upholstery and seats, but we also make sure they're hygienic.
We give gentle care to your leather.
Safe traveling is important, so we also clean your compartment.
Hand Car Wash
Does your car need a wash or detail?
You might be wondering what is the difference between car detailing and a hand car wash. For non-technicians, both may have the same purposes. But make no mistake so that you won't end up paying more. Simply put, car detailing is more time-consuming because it is more in-depth while hand car wash is a regular inside outwash that includes exterior shampoo and basic interior cleaning.
Generally, drive-though or automatic car wash companies don't offer interior cleaning involving vacuum cleaning and wiping down hard surfaces, that is why it's cheap and can be as quick as 20 minutes. Its main purpose is to remove tar, debris, dirt, or dust from the coat of your car.
Believe it or not, a hand car wash can be damaging due to the use of rotating brushes that are rough and abrasive. As a result, it can scratch your car's paint and glass. Although these days more and more companies have switched to softer brushes, it's still most likely that you encounter uncleaned brushes. For example: if you went to have your car washed after a car that came from the beach. There may be some sand left in the rotating brush that could etch your glass or paint. It is also possible that there are residues left in the towel, which they use to wipe your car.
But if you come to us, we make sure that none of these will leave you disappointed. It has always been our mission to provide 100% satisfaction to our clients, because they are the reason we are still here, improving our services to the highest quality at affordable costs.
Have you heard of a waterless car wash? We also provide a waterless car wash nowadays, which is only recommended for vehicles with light dirt. Instead of using water, we use pre-mixed spray and a microfiber towel to wipe the surface of your automobile. In this way, we can contribute to preserving water, and at the same time provide a car wash service that is as effective when using a hose or pressure washer.