We know there are many people out there who claim to be the best auto detailer in Scottsdale. But there's something we need to share with you about the industry. It's something most people don't know. In auto detailing, the startup cost can be minimal. You don't need a physical location, as many customers enjoy the convenience of a mobile operation. All some detailers need is a way to get there, some cleaning products, and a few tools to call themselves a mobile auto detail business.
When you call a car detailer, you often don't know if you're calling a reputable company or someone who borrowed his buddy's equipment on a day he wasn't using it. There's a lot of danger in not working with a professional auto detail business. You may have unprofessional service that could end up damaging your car. Worse than that, when you try to work with them to remedy their mistake, you could find out they aren't insured—if you can get ahold of them.
That's why we want to share with you exactly what makes Signature Auto Detailing the best detailer in Scottsdale and the East Valley of Greater Phoenix. We want to protect customers and potential customers from these quick buck detailers.
6 Reasons to Choose Signature Auto Detailing of Scottsdale

We're licensed and insured. When you have your car detailed, you trust the technician to be a professional and do an expert job on the interior detail, paint polishing, exterior cleaning, and whatever other services you have arranged for. If something should go awry, you want a company that will stand by its promise and make it right. Do business with licensed and insured professionals. It protects you, and it shows they care about their employees and company reputation.
People like and trust us. Signature Auto Detailing has 80+ 5-star reviews on Google. These are customers who have used our services and speak to our abilities. Don't take our word for it. Read them yourself. We're a well-known business, and our customers stand behind our work. Speaking of…
Signature Auto Detailing has over five years of detailing experience. We are not a hobby or "fly-by-night" business that's here to take your money, never to be heard from again. We have built a reputable business on repeat business and detail maintenance packages. We promise you'll be happy with our work now and in the future because we want you to come back.
We're a local small business serving Gilbert, Scottsdale, and the Paradise Valley, Arizona areas. When you hire us, you're employing someone local and helping keep a local business owner's dream alive. We appreciate every customer we have, and we take pride in our work.
We use quality products and proper cleaning techniques. Again, there are many hobbyists in this business. They buy cheap products and think anyone can just slap them on the car. Like most things, there's a right way and a wrong way to detail a car. At Signature Auto Detailing, we use only quality products that enhance your car's finish, not abrasive cheap cleansers. We have also trained our technicians in proper application, exterior cleaning, and interior detailing techniques. So, you're ensured a great service every time. This leads us to…
We guarantee 100% customer satisfaction. You're entrusting us with one of your prized possessions, one that likely ensures your livelihood. And you want it to look like it did when you first bought it. Our auto detailing service helps you keep your car looking its best, no matter where the "road of life" takes you. We want our customers to feel secure that their car is in good hands and that they are 100% satisfied with the service we provide. If you're not satisfied, our work isn't done.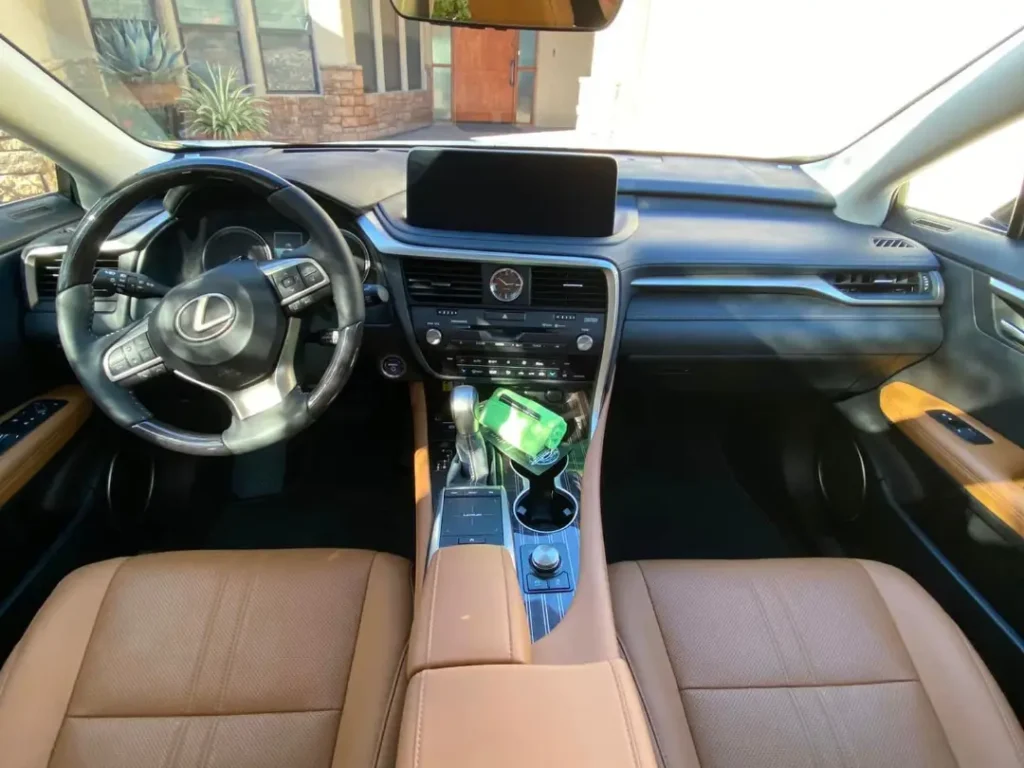 A Final Word About Mobile Auto Detail Services
Looking into an auto detailer before you hire one. Don't hand over your keys to someone just because they have a website and some soap. Read the reviews (and not just the ones posted on their website). Check out their credentials. Ask about insurance. Know who's handling your vehicle.
Sure, this blog post is part of our marketing at Signature Auto Detailing, but we also wanted potential customers to understand the risk they take when they don't know who they're calling to clean their vehicle. There are many ways auto detailing businesses cut corners, and some of those ways drastically impact the quality of service you'll receive. With Signature Auto Detail, you'll never have to worry about that. We're here for you and your car. We'll help you keep it well-maintained long into the future. Book 24 hours a day HERE.